103. How to make successful career transitions - with Donna Burr.
Oct 11, 2021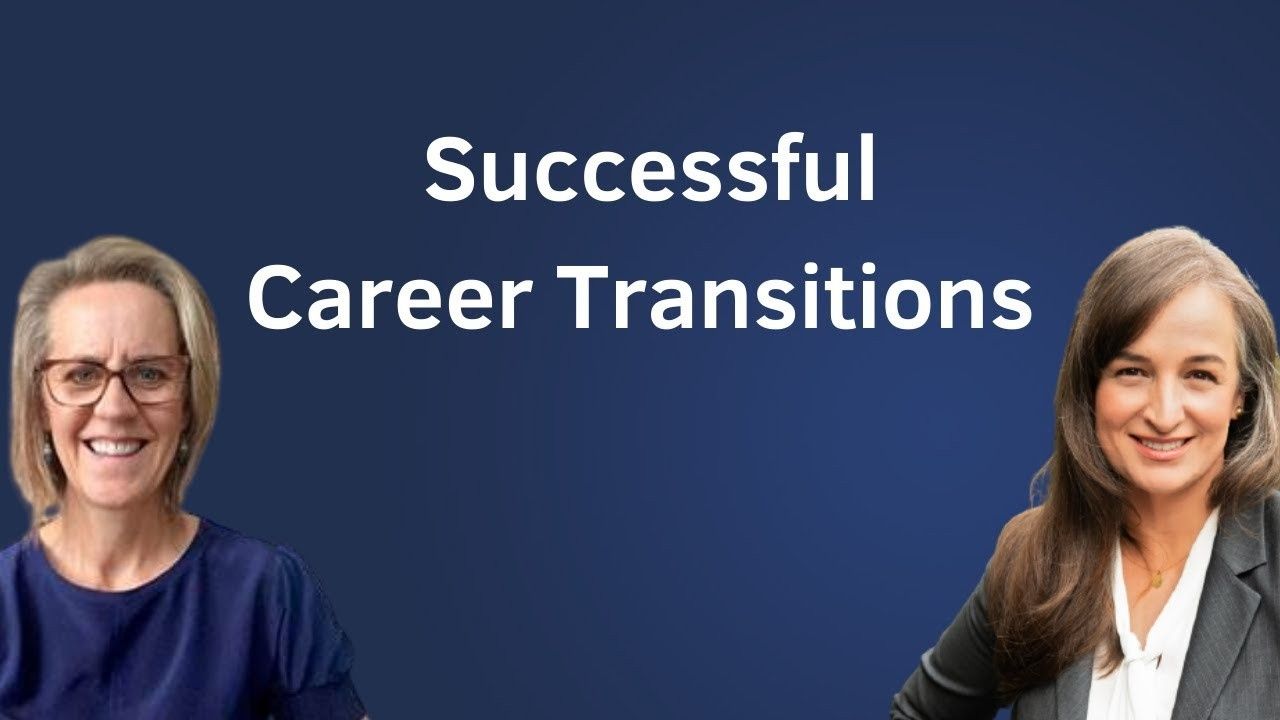 It's entirely possible to change lanes in your career. You can and should consider changing sectors, industries and even transferring your skills to a completely different profession. But how can you do that smartly? And when is the right time to do it? How do you position yourself for a significant change?
It's essential to be on the lookout when opportunities come knocking at your door. They may pass you by, and you won't even notice. Or
You need to want it and strategically prepare yourself for the move.
Let's look back on my interview with Donna Burr, a Partner at Watermark Search International. In addition to being an experienced recruiter in the interim executive management practice helping professionals transition careers day in, day out, Donna herself has successfully changed lanes in her career a few times. Donna has cleverly used opportunities to springboard herself into different roles, sectors, and industries.
Podcast Episode Timestamps:
05:02 - Donna's career journey
08:43 - Donna's career transitions
13:10 - How to identify your strengths and superpowers?
15:46 - Accepting your strengths.
18:08 - What is 'executive search'? Is it the same as recruitment?
22:00 - How Donna helps executives change sectors
27:04 - How to niche down into another sector
29:23 - Parenthood and career transitions
34:29 - Ageism and job-hunting: How to address it
40:24 - 2021 trends in the job market
47:05 - Optimized job search template is gold dust!
Links mentioned in this episode:
About our guest, Donna Burr:
Donna's experience and passion for seeing businesses thrive have led her role at Watermark Search International, placing senior executives into interim assignments within companies which can benefit from their vast experience, professional guardianship, and excellent specialist skills.
Her background combines 25 years in chartered accounting, assurance & advisory, and human resources partnering with businesses. Early in her journey, she acquired local and global experience across financial services, manufacturing, utilities, and the not-for-profit sectors. She has curiosity, authenticity, and a passion for making things better, which has seen her involved in major transformational and performance work for many corporates. She advocates for purpose-led business management, well-being, and economic empowerment for women.
Donna has been a partner in Watermark's Interim Management Practice since 2018, deploying senior-level interim executives in both the private and public sectors. She focuses on CEOs, CFOs, COOs, CIOs, change & turnaround professionals, senior Finance, HR, Operations, Legal & IT executives. She has completed interim management search assignments across various industries, including Financial Services, Government agencies, Peak Member and Regulatory bodies, Not-for-Profit, Healthcare, Energy, and Utilities. Click here to see Donna Burr's LinkedIn profile.